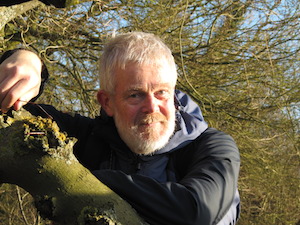 'Through the waves of malaria fever I swung the hang-glider clear of Everest with an inch to spare, as the snow leopard sank its teeth deep into the white water raft strapped to my parachute pack. Then the rip cord came off in my hand…'
Stop! Woah there! If you're looking to find that kind of adrenaline stuff in my books and travel articles, forget it. What I love to do is walk and explore at slow pace in some of the most characterful bits of Europe. I've enjoyed just as much, and maybe learned more, by wandering the country lanes, the back hills and villages, especially in Britain and Ireland, as I have through adventures in the far-flung corners of the world to which a travel writer gets blown.
I have spent 25 years writing and broadcasting about country walks (and tougher hikes), life in remote rural and island communities from Scotland to Crete by way of the Faroes, music-making in Irish pubs, festivals from Spain to Sweden, and the pleasure and delight of telling stories and weaving yarns. Let this website lead you to enjoy them, too! Better still, hire me to write and broadcast some more!